Why Become an Advocate?

How to Apply

Training Offered

What to Expect

Current Advocates

 

Services to Signpost

Upcoming Events

The Advocate Network

Contact Us
The University considers the wellbeing of its staff as fundamental, our staff are our greatest asset.
The Wellbeing Advocate Network ensures that a proactive approach to wellbeing is embedded and supported across the University. It respects the devolved nature of our Institution whilst ensuring that different workplace issues and cultures are represented.
Every area of the University is encouraged to have at least one Wellbeing Advocate who takes ownership of their own specific programme of wellbeing whilst being supported by the University to undertake that role.
"I have felt incredibly lucky. Lucky to work for an organisation that truly cares about their employees and is willing to invest in their wellbeing." – Ashley Edwards, WBA at Sports Services
Main aims of the network
To inform strategic priorities through two way-communication

To ensure wellbeing initiatives are relevant to current issues experienced by staff

To share best practice and networking opportunities

To provide support both at local and central level

To provide relevant training, resources and signpost services

To develop events and social activities that encourage wellbeing
"I believe it is really important for staff to feel supported, happy and part of a team. It is the key to a successful department.  I felt by being a wellbeing advocate I could be part of improving the quality of working lives for all staff by providing initiatives and activities that help bring staff together despite their different areas of work." – Fiona Craig, SPRI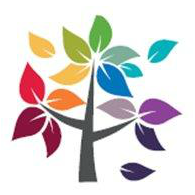 Wellbeing Advocate
     Case Studies